Description
Between groceries and meals there are a lot of options to get your food delivered to your door.
But which is the best option?
Let's explore some of the top contenders!
This is one of my favorite ways to order groceries right now!
You can pick your preferred store from Walmart, to small local grocers and even drugstores.
Instacart offers delivery fees as low as $3 and depending on where and when you're placing your order, you could have your groceries delivered in as soon as 2 hours.
Between your service delivery fees your average additional cost for delivery will be about $6, not including tip. What I love about Instacart is that you're actually able to select the delivery time that works best for you!
Instacart also offers Instacart Express which is a service which operates using a $10 per month membership fee. Members of this service can place unlimited orders for fast delivery which is an awesome choice if you're not able to go to a grocery store but will need regular grocery trips.
This service works primarily for food delivery but you can also order from retail stores depending on where you're located and participating locations.
Delivery fees typically range from $2-$4, and while they typically don't have a huge selection when it comes to ordering take out, they're more versatile as far as where and what you can order from other stores.
The only negative feedback I have for GrubHub's service is that they don't seem to offer as many promotions and discounts as their more aggressive competitors (Uber Eats and DoorDash).
With that being said, their selection is comparable to competitors and they are offering $10 off orders of $30 or more at select restaurants at the time I'm writing this blog, so it's worth a look!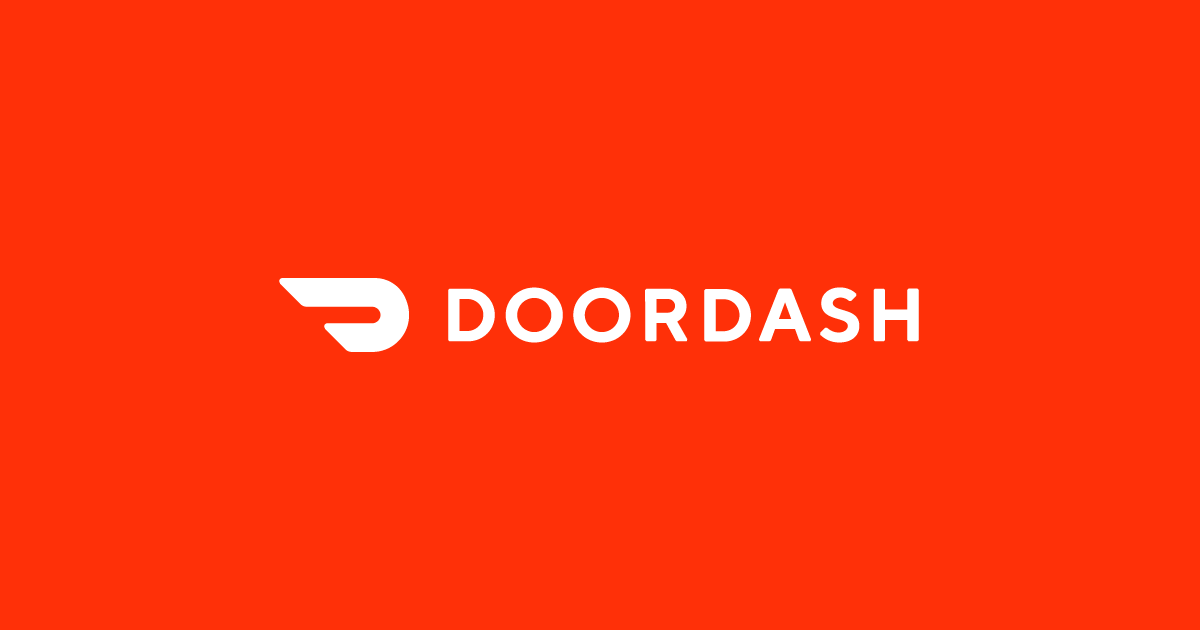 DoorDash and Uber Eats seem to me to be the services with the best selection. However, I've noticed that a lot of times my orders cost a few dollars more from DoorDash. In my most recent YouTube video, I placed an order at both DoorDash and Uber Eats to see if I could pinpoint the exact difference between the two.
Something I really like about DoorDash is that it offers Dash Pass. This is a monthly service that you can purchase for $9.99 per month which waives delivery fees from select restaurants. This can save you $4-5 per order, so it pays for itself if you order twice in one month.
When I placed my test order with DoorDash, I chose a sushi party tray from one of my favorite sushi spots and the order came to a total of $50.07. This includes a $5 tip for the driver, just under $10 in taxes and fees (DoorDash has a 12% service fee) and a $2.99 delivery fee.
When I placed my test order with Uber Eats for the same sushi party tray from the same sushi restaurant as the DoorDash order I mention above, the total was $47.08. This included the same $5 tip, as well as a $3.30 service fee (10% of my order) plus about $5 in taxes, but the delivery fee from Uber Eats was only $0.99. It's pretty clear that Uber Eats is the cheaper option by a few dollars!
If you've been following me for a while you probably know that I love bubble tea, so lets see how the two compare for drink order delivery; drink orders can get out of hand pretty quickly with delivery services.
When ordering the tea of the month from a local bubble tea place on DoorDash, the $6.49 beverage quickly becomes a $15 purchase after tips and fees – this includes a $2 small order fee.
I placed the exact same order through Uber Eats and was again charged a $2 small order fee which combined with the other fees and tip ended up costing $13.54 for the $6.49 beverage.
Based on my tests, it is clear that Uber Eats is the more affordable option, so why would I every order from DoorDash?
In my personal experience, the Uber Eats customer service experience leaves a lot to be desired. They frankly just don't care about your order and require you to jump through a lot of hoops to defend your dissatisfaction. In addition, all of the experience I've had with Uber Eats customer service has been routed to employees who are clearly removed from the situation and community I was calling about. Their responses were extremely scripted and they had no concept of what I was trying to explain to them.
On the contrary, DoorDash's customer service has been incredibly useful. The employees always seem to care and respond quickly to any issues I've had. Even better yet, some of the pre-determined options on the DoorDash app allowed me to skip over the need to speak to a customer service agent entirely for immediate DoorDash credit.
While you'll always pay more to have your groceries or take out delivered, it may be totally worth it or even necessary! Just ensure that you're exploring all of your options to save as much as possible while receiving great service as well.
If you'd like more money saving tips and service reviews, check out my blog! You can always get deals on all of my favorite products here, make sure you join my email list to be the first to know whenever I post something new.
Save More on the hottest Items!
You will be notified before the general public if prices drop or a huge sale is happening at basement prices on electronics, kitchen products, clothing, tech, personal items and more. My job as a journalist is to find the best sales and save you money.